Granite Worktops In Nottinghamshire
We are centrally based in the UK near Worksop, Nottinghamshire. Our company has been trading for over 40 years in the supply of Granite Worktops, Granite Kitchen Worksurfaces and other Granite products around the home. The number of applications for Granite are numerous around the home and office environment. Specialists in Granite Worktops for the areas of Nottinghamshire District including: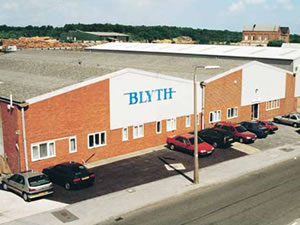 Ashfield, Bassetlaw, Broxtowe, Gedling, Mansfield, Newark, Nottingham, Sherwood, Rushcliffe. We can invite you to our showroom which is near Worksop, in Carlton in Lindrick and go through the process of specifying your new Granite Kitchen. Our installation team are expert and fitting and measuring your new Granite Worktops and Kitchen Surfaces offering advice and practical suggestions to enhance your home.
The actual delivery and fitting process is delivered by expert tradesman who specialise in the installation of Granite, Marble, Quartz, Slate and other special stone. Please contact us by telephone on 01909 730807 or e-mail us on enquiries@blythmarble.com.
After many years of sourcing, machining, polishing and installing the finest Black granite in the world, we are confident that we can supply to your requirements and specification. Granite is an igneous (formed from high temperatures) rock and is formed from magma (molten rock). Polished granite is also a popular choice for Granite Kitchen Surfaces due to its high durability and aesthetic qualities.
Black has become the normal standard in granite worktops, flooring and other hard wearing surface. The aesthetics of having Black Granite provide a classic finish to homes offices and other places where people either enjoy a social environment or a working requirement. Black Granite is also, highly desirable because of its ability to match most designs of kitchen. Other uses in your home for Black Granite include columns, door lintels, sills, jambs, and wall and floor veneer. Black Granite is our most popular colour and offers a timeless classic approach design to virtually any building style be it a modern design or the refurbishment of a Georgian or Victorian setting.
For your Black Granite Installation you can contact us by clicking the logo link on the right hand side or use the contact details on this page. Samples of our Black granite are available on request so you have a good reason to contact us. We also have a showroom centrally located near both the M1 and the A1 in the centre of the UK in North Nottinghamshire. In fact our offices and factory are very near the borders of Derbyshire and South Yorkshire also providing a wide catchment area.
Please contact us by telephone on 01909 730807 or e-mail us on enquiries@blythmarble.com.